Mobile technologies have changed many industries at an exponential pace over the recent few years. In the personal transportation industry, look at what Uber has achieved around the globe. Mobile apps are in the early stages of entry into the insurance industry in a transformative way throughout the value chain from carriers, brokers, agents and insureds. So do insurance agencies in particular really need a mobile app? Let's cut to the chase and the answer the question. Yes, your insurance agency really needs a mobile app. Especially if you intend on advising your future customers who may not have assets to protect now, but will as they advance through life stages of adding assets such as cars, homes, and other items requiring insurance coverage.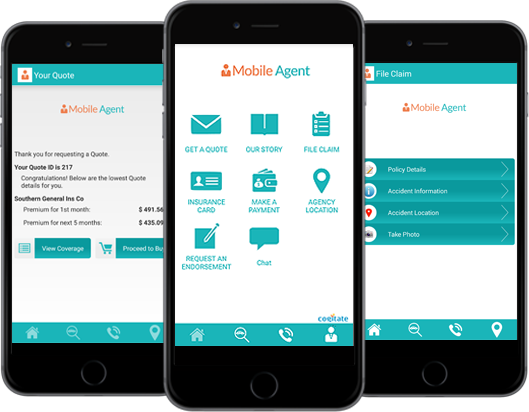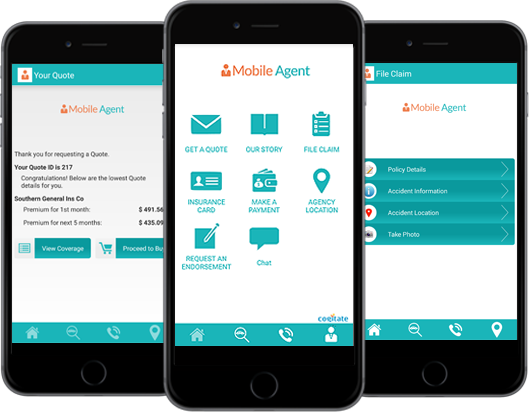 Are Mobile apps "Nice to Have" or Becoming Necessity?
Mobile applications have evolved into a "must have" for insurance agencies in the last couple of years. Many customers are drawn to carriers such as Allstate, Progressive or GEICO and the perception of these firms is that they are outstanding brands for insurance and they make buying and maintaining insurance so easy – a great value combination. The ease in which customers can purchase coverage, access insurance cards and policies, file claims, make payments and renew coverage is based on the evolution of mobile app technology. This is an additional and powerful new competitive hurdle for independent agents. With the introduction of mobile apps, insurance agents are not only competing with other agents but also with carriers.
Insurance industry mobile apps are bringing customers more directly closer to their respective carriers. This is a direct threat to the independent agency which used to be much more responsible for the type of servicing that mobile app features now include. While some agencies may already have their own mobile app, many insurance agents are still contemplating the effect of these new disruptive technologies. Insurance agents have the opportunity to limit the possibility of being disintermediated out of the insurance transaction.
Cost Effective Mobile Apps for Insurance Agencies
Mobile apps have not only become incredibly popular over the years, they have also become cheaper to own and more intuitive to use. Even the most cost effective mobile app for insurance agencies provides a superior set of features and benefits for both agents and their customers. Today, insurance agent mobile apps provide many of the same features as the mobile apps of carriers, including quotes, payments, insurance card and policy access, the ability to file claims and much more.
More Inquiries and Business Opportunities
The next generation mobile apps have even more to offer to insurance agencies. One of the major benefits that an agency has because of mobile app technology is the ability to chat with their customers at any time that the agency wants to or when the customer needs to access the agency. The "chat" feature is especially valuable to the newer insurance buying generation as they are used to communicating via chat and text functionality. Agents have the ability to continue to maintain their key value proposition within the insurance transaction and that is based on advising their customers.
Chat and text functionality provide significant efficiencies during the advising process. An additional major benefit to the agency is that the mobile app is their own and it can be completely customized with the agency's logo and brand colors so that a strong brand connection to the agency by its customers enables the agency to build and strengthen the relationship. Additionally the new generation of mobile apps enable agents to send "push" notifications adding effective "calls to action" to customers to generate more inquiries. If you don't have a mobile app for your insurance agency now is the time to add mobile to your insurance agency and place your brand on the mobile devices of your customers.