Modern, Components-based Software for Your Insurance Business
Create a competitive advantage for your business with our modular software products. Quickly and easily integrate our cutting-edge solutions with existing legacy systems. Modernize technology platforms to provide a seamless digital experience for your customers. Invite channel partners to a common software platform and add digital channels to serve new customer segments. Our solutions ensure client readiness and relevance as the insurance industry transforms.
Insurance Carriers
Cogitate's next-generation insurance solutions are helping insurance carriers in multiple aspects of their business. Our web and mobile solutions enable insurance carriers to improve their distribution, go to market faster and reach more customers to increase their business.
Our Artificial Intelligence and Machine Learning (AI-ML) based claims and insurance analytics software empowers insurance carriers to make informed business decisions, reduce losses in claims and drive higher sales by analyzing partner performance.
Wholesalers and MGAs
By digitalizing their offerings, wholesalers and MGAs can empower their channel partners to greatly improve customer service experience. Simplify agency management by providing retail agents with on-demand access and insight into revenue reports, commission statements and more.
ACCELERATING DIGITALIZATION
Cogitate Digital Insurance
Cogitate Digital Insurance is a platform for carriers, wholesalers, MGAs and program administrators to transform their business. This platform can integrate all the channel partners and customers into a digital insurance ecosystem that enhances existing channels and adds new digital channels. It allows insurers to compete more effectively by increasing speed-to-market time and expanding into new territories.
Cogitate Digital Insurance platform helps you quickly adapt to and service the evolving needs of modern-day customers. It encompasses the entire policy life cycle from Rate, Quote to Bind and Issuance to Post-sales Services like endorsements, renewals and cancellations.
LEARN MORE

Elena Leming
VP of Personal Lines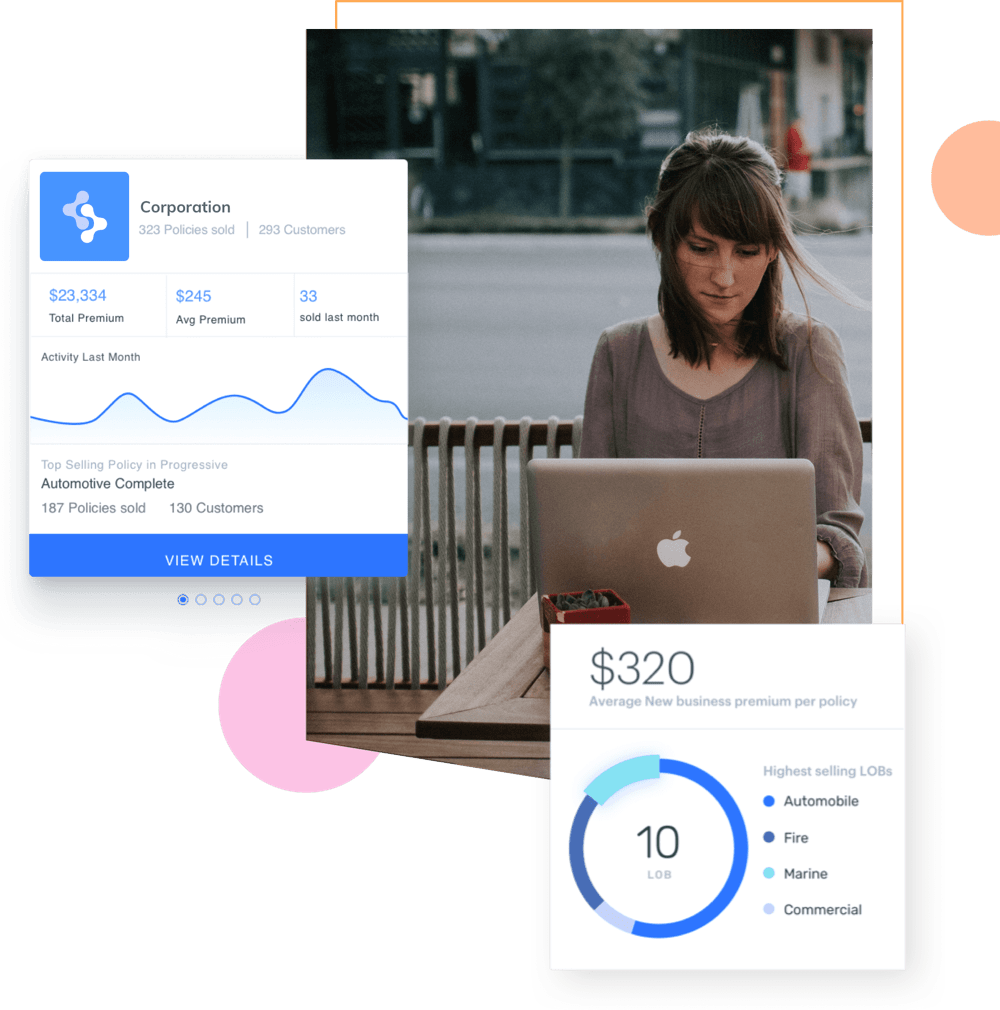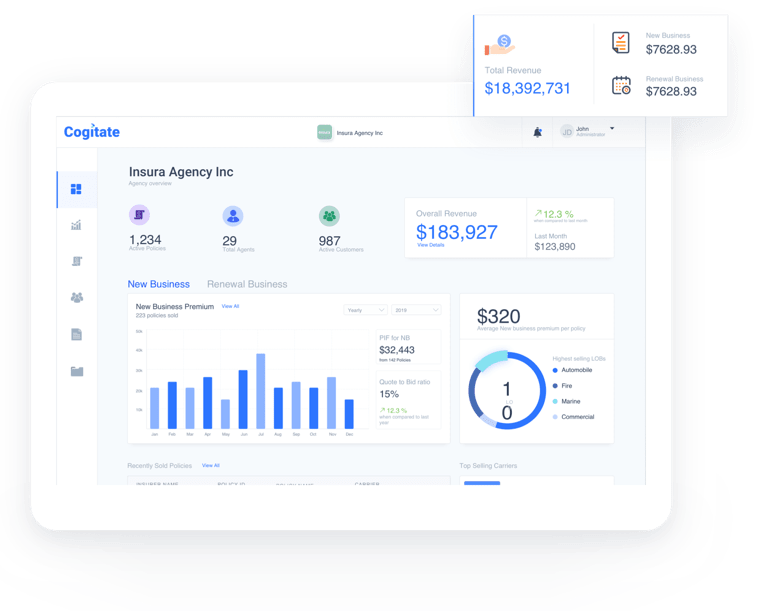 ENABLING SALES
Cogitate Distribution Management
Cogitate Distribution Management solutions help insurance carriers effectively manage and monitor the performance of their distribution channels. The self-service features of the Producer Portal reduce incoming service requests by providing agents with on-demand access to relevant business and policy information such as commission statements, revenue details and policy documents.
Digitalization of the new agent appointment process significantly reduces the time and effort needed in expanding the agent network. Additionally, it provides real-time access to the sales performance details of the organization and its channel partners. Reports on regional sales and yearly and monthly performance with comparisons, carriers and lines of business are available at your fingertips.
LEARN MORE

Diane Boyer
Director of Insurance Operations
ENHANCING CLAIMS MANAGEMENT
Cogitate Intelligent Claims
The futuristic Cogitate Intelligent Claims solutions include attorney demand management, fraud detection and analysis, and FNOL through web and mobile. Powered by AI and ML algorithms, our claims solutions help insurance carriers overcome various risks in claim settlement.
Demand Management solution identifies attorney demand letters and keeps track of important due dates and negotiations with the claimant's attorney. The fraud detection solution helps identify multiple fraudulent parties and their interconnections, and provides a fraud score early in the claim life cycle. Online FNOL eases claim reporting for the customer and also reduces the time and effort spent by CSRs.
LEARN MORE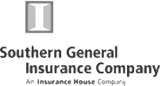 Christine Ainsworth
Vice President of Claims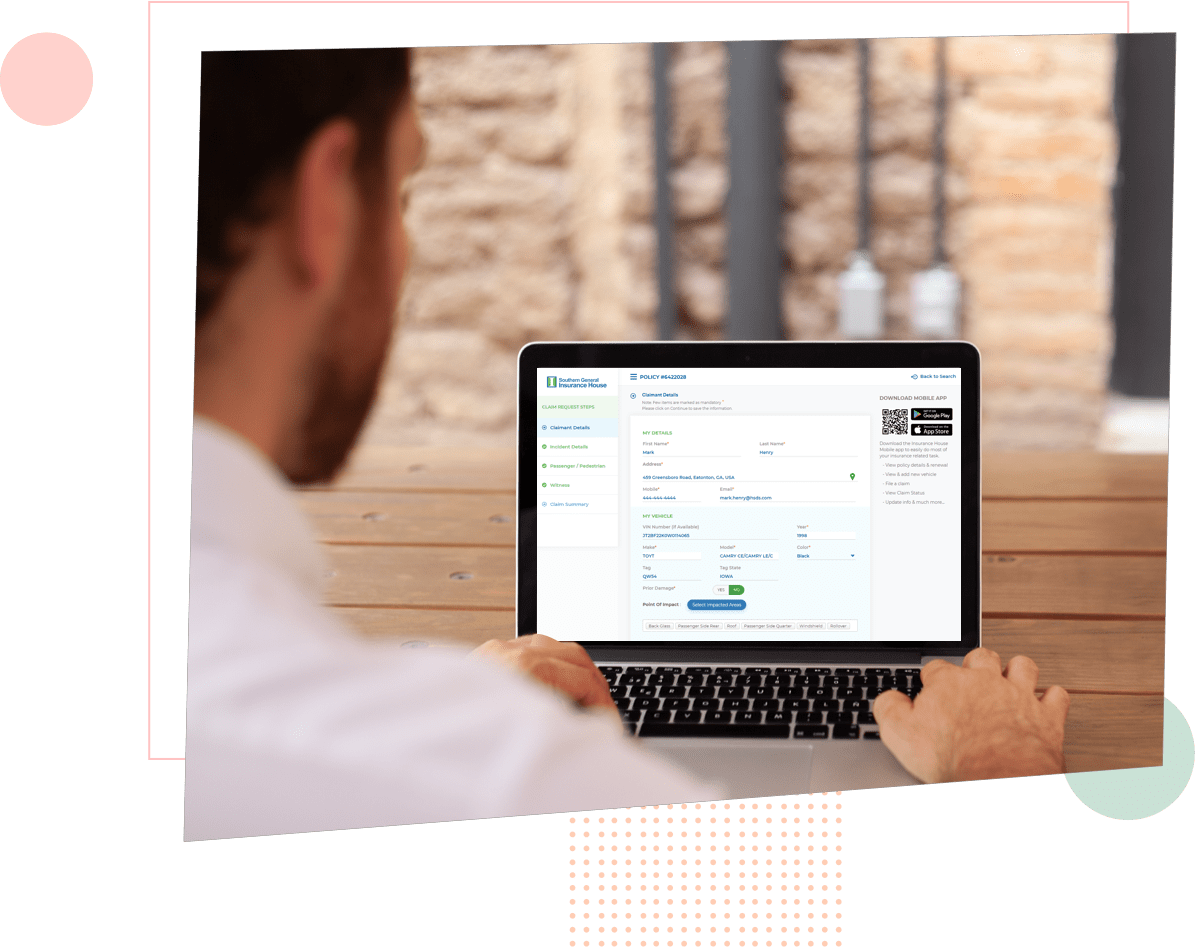 "Our agency is constantly looking for ways to stay ahead of the curve when it comes to technology. Thanks to Cogitate, our agency is now in the palm of our customer's hand 24/7. The many features included in our app has made it a favorite among our customers and has helped us to continue to offer comprehensive support to our customers regardless of what time of the day it is or how near or far they are from one of our agencies. The Cogitate app brings our agency to them."
Jeff Butler
President
Able Auto & Cycle Insurance
"Cogitate Digital Insurance solution has enabled us to extend our channel reach. This powerful platform has helped us become more competitive by improving our speed to market & customer experience. Additionally, we have experienced a significant decrease in our cost structure. I highly recommend Cogitate as we've experienced their expertise in insurance and technology."
Diane Boyer
Director of Insurance Operations
Insurance House
"Cogitate Demand Management solution has so many features and benefits. We have significantly enhanced control over attorney demand claims exposure with this software. Demand Management solution helps us to ensure that no demand or a subsequent deadline is missed which can lead to bad faith. This is truly 'sleep insurance' for me when it comes to attorney demand letters. It's an incredibly valuable tool for me as the Claims Vice President."
Christine Ainsworth
Vice President of Claims
Southern General Insurance Company
"In the rapidly changing insurance industry, insurers are turning to digital business models to stay relevant and competitive. Digitalization of insurance is no longer a differentiator but has become table stakes to fulfil new customer demands. Insurers are looking for modern technologies to build out their digital ecosystem and transform the customer experience - for both channel partners and customers. Critically, these kinds of systems must integrate seamlessly with existing core insurance systems and have pre-integrations with third party data sources and insurance services. Many insurers are looking for a microservices-based architecture to drive flexibility and speed of implementation."
Karlyn Carnahan
Head - North America Property Casualty
Celent
"Cogitate Digital Insurance has helped us to digitalize our personal property lines business and build an omni-channel ecosystem for our channel partners to connect with us seamlessly. We currently are writing policies for Homeowners and Mobile Home insurance through this platform. It is integrated with our existing systems including AIM and ImageRight. This allows our agents and underwriters to easily access the required information whenever they need. It is full of brilliant features such as 'Quote in a Minute', Customer E-signature verification, Post-sale Services workflow and built-in Property Analytics tools. Personal Property insurance platform has quickly become one of the pillars of our digital business initiatives."
Elena Leming
VP of Personal Lines
Insurance House
Resources
Insurance House Built an Omni-channel Ecosystem with Cogitate DigitalEdge
Watch Elena Leming, VP - Sales & Personal Lines, Insurance House as she speaks about how Cogitate Digital Insurance has helped Insurance House to digitalize their personal property lines business and build an omni-channel ecosystem for their channel partners and customers to connect with them seamlessly.
Watch Cogitate Digital Insurance in Action for Personal Property Lines
Cogitate Digital Insurance provides carriers, MGAs, wholesalers and program managers with modern ways of conducting business. Learn how you can offer exceptional customer experience coupled with an quick and easy way to manage the entire policy life cycle.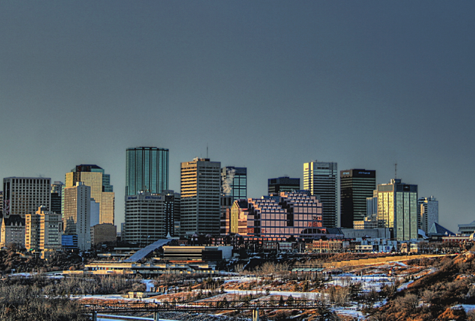 SGIC Identified Demand Letters Worth $2.4 Million
Southern General Insurance Company (SGIC) faced issues with slippages in identifying attorney demand letters. There were multiple cases of demands being missed by adjusters that led to bad faith claims.