DigitalEdge for Insurance
With Cogitate DigitalEdge Insurance Platform, you can build an omni-channel insurance ecosystem to integrate multiple channels, distribution partners, customers and any third-party services to modernize existing processes, simplify distribution and provide an exceptional customer experience. With the full power of digitalization, you can strengthen existing core systems, increase speed-to-market and reduce operating expenses.
Digital Engagement

Deliver engaging experiences for your customers and channel partners across multiple digital channels

Speed-to-Market

With the digital foundation, quickly introduce new products or modify existing ones to suit ever-changing market needs

Digital Ecosystem

Realign your existing business models for the future and integrate customers, agents and other channel partners

Customer Experience

Provide modern and exceptional experiences that your customers are accustomed to from other online retailers and businesses

Ahead of Competition

Empower your team to compete with Insurtechs and global and national insurers entering your territory

Omni-channel

Create multiple digital touchpoints through the insurance value chain to exchange information, drive sales and provide service on demand

Greater Distribution Reach

Increase your distribution network to quickly and easily expand into new markets and reach more of your target customers Next-Generation
Technology for Insurance
The insurance industry is in a state of rapid change, driven by technological advancement. This has naturally led to new customer expectations, which causes insurance companies to constantly chase the curve of innovation. Cogitate DigitalEdge Insurance Platform comprises current technologies as well as those of the future, enabling you to build a digital insurance foundation for tomorrow even while engaging its tools today, ensuring you are always several steps ahead of the competition.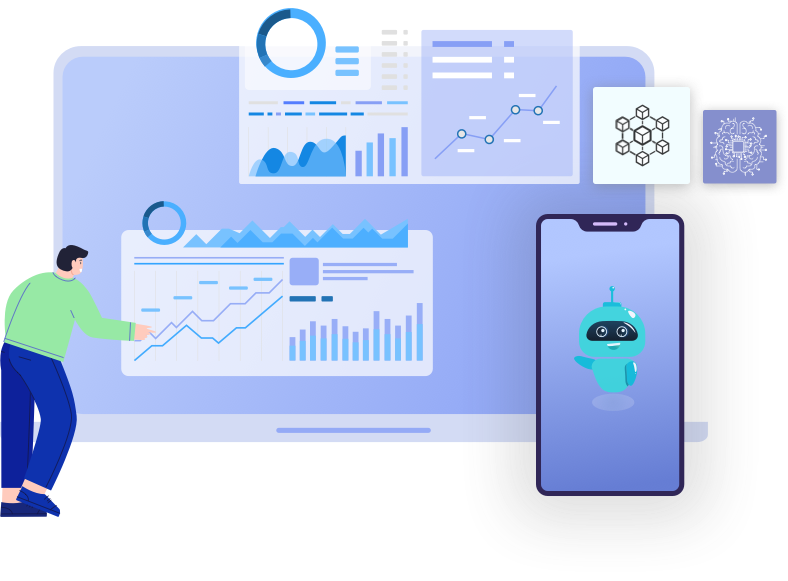 Pre-integrated Solutions

Provides out-of-the-box integration with various third-party information services, for data prefill, accurate risk information, claims history, weather updates, geographical maps and other important data sources

Adaptable API

Cogitate's proprietary API technology accelerates integrations with your existing systems, and with raters of multiple carriers, third-party services and data sources, allowing for a highly functional and efficient ecosystem platform, while enabling a fantastic digital customer experience
Adaptable API has the ability to connect to virtually any system or IoT device that can generate or store information
Low Code / No Code

Enables business users to react quickly to changing markets by providing them with the control to configure (and reconfigure) the system through an easy and intuitive 'Configuration Console' without any help from the IT team

Microservices Enabled

Microservices-based architecture allows various independent components to communicate through service buses to enable more efficient business functionality, and gives you the flexibility to choose only the components that your business needs
Mobile and
Chatbots ready

Mobile enabled to provide 'up-to-the-minute' information and a true omni-channel experience to new-age customers
Automates simple processes through AI-based bots and workflows to generate leads, reduce service request volumes and engage customers and channel partners

Artificial Intelligence and
Machine Learning

Transforms insurance across all functions – claims processing, fraud detection, underwriting, customer service, sales and marketing
Enables complex applications, from claims fraud identification and prevention, attorney demand letter identification and risk prediction, to more common uses, such as finding the best suited product for customer needs, automatic evaluation of complex risks and customer profiling
OCR and Text Mining

Reduces operational costs by improving process efficiency through automation of document scanning and identification of patterns and critical factors via data received

Advanced Analytics

Ensures that your data provides valuable insights about customer behavior, customer profiling, product and policy design, risk analytics, predictive models and much more
Digital Engagement
Today, customers expect an experience from insurers that's similar to those they get from other online service providers. Many insurance companies are losing business to Insurtechs, largely due to the inability to provide a true digital service experience. Cogitate DigitalEdge Insurance Platform comprises a stack of next-generation technology tools designed specifically to drive a superior digital engagement with various stakeholders in the insurance value chain.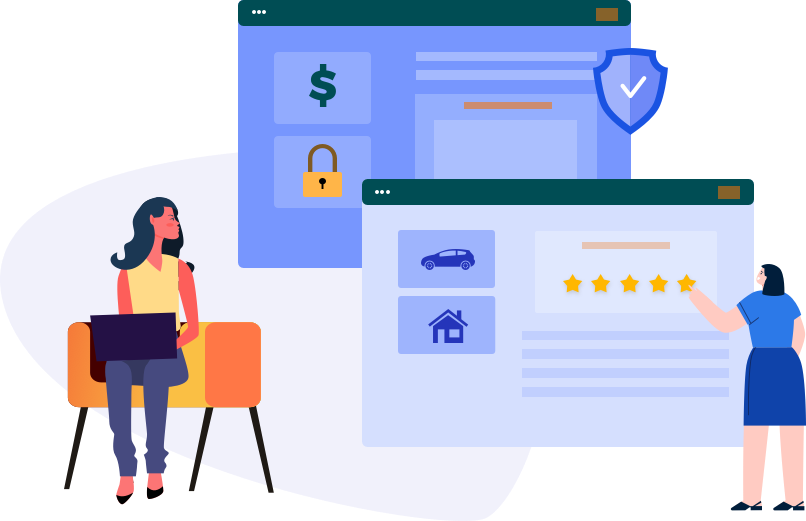 Delightful Customer Experience
Cogitate DigitalEdge Insurance Platform includes a variety of digital engagement tools, including mobile apps, AI, chatbots, portals and more. Digital engagement empowers insurance providers to build stronger relationships with customers and channel partners and provide exceptional service through such personalized means. Collectively, these tools enable the modernization of insurance workflows to restructure existing business models for a very pleasant customer experience.
Modern Insurance with
Existing Systems
The various components of Cogitate DigitalEdge Insurance Platform integrate seamlessly with your own systems, allowing you to continue to use your existing systems while maximizing their benefits. The DigitalEdge platform enables you to modernize existing business processes and customer-facing offerings through built-in digital workflows. The omni-channel on-demand access to information results in greater engagement and a superior experience for customers and channel partners alike.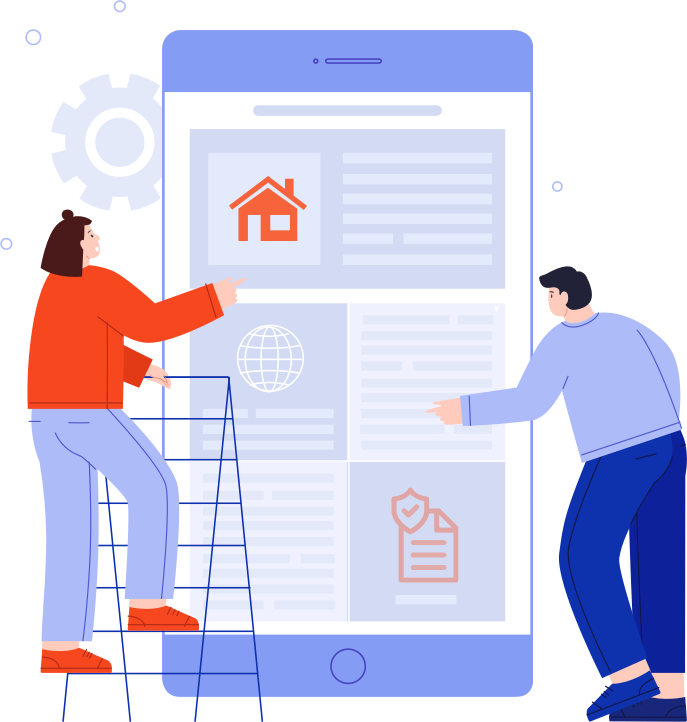 "Cogitate Digital Insurance has helped us to digitalize our personal property lines business and build an omni-channel ecosystem for our channel partners to connect with us seamlessly. We currently are writing policies for Homeowners and Mobile Home insurance through this platform. It is integrated with our existing systems including AIM and ImageRight. This allows our agents and underwriters to easily access the required information whenever they need. It is full of brilliant features such as 'Quote in a Minute', Customer E-signature verification, Post-sale Services workflow and built-in Property Analytics tools. Personal Property insurance platform has quickly become one of the pillars of our digital business initiatives."
Elena Leming
VP of Personal Lines
Insurance House
"In the rapidly changing insurance industry, insurers are turning to digital business models to stay relevant and competitive. Digitalization of insurance is no longer a differentiator but has become table stakes to fulfil new customer demands. Insurers are looking for modern technologies to build out their digital ecosystem and transform the customer experience - for both channel partners and customers. Critically, these kinds of systems must integrate seamlessly with existing core insurance systems and have pre-integrations with third party data sources and insurance services. Many insurers are looking for a microservices-based architecture to drive flexibility and speed of implementation."
Karlyn Carnahan
Head - North America Property Casualty
Celent
"Cogitate Demand Management solution has so many features and benefits. We have significantly enhanced control over attorney demand claims exposure with this software. Demand Management solution helps us to ensure that no demand or a subsequent deadline is missed which can lead to bad faith. This is truly 'sleep insurance' for me when it comes to attorney demand letters. It's an incredibly valuable tool for me as the Claims Vice President."
Christine Ainsworth
Vice President of Claims
Southern General Insurance Company
"Cogitate Digital Insurance solution has enabled us to extend our channel reach. This powerful platform has helped us become more competitive by improving our speed to market & customer experience. Additionally, we have experienced a significant decrease in our cost structure. I highly recommend Cogitate as we've experienced their expertise in insurance and technology."
Diane Boyer
Director of Insurance Operations
Insurance House
"Our agency is constantly looking for ways to stay ahead of the curve when it comes to technology. Thanks to Cogitate, our agency is now in the palm of our customer's hand 24/7. The many features included in our app has made it a favorite among our customers and has helped us to continue to offer comprehensive support to our customers regardless of what time of the day it is or how near or far they are from one of our agencies. The Cogitate app brings our agency to them."
Jeff Butler
President
Able Auto & Cycle Insurance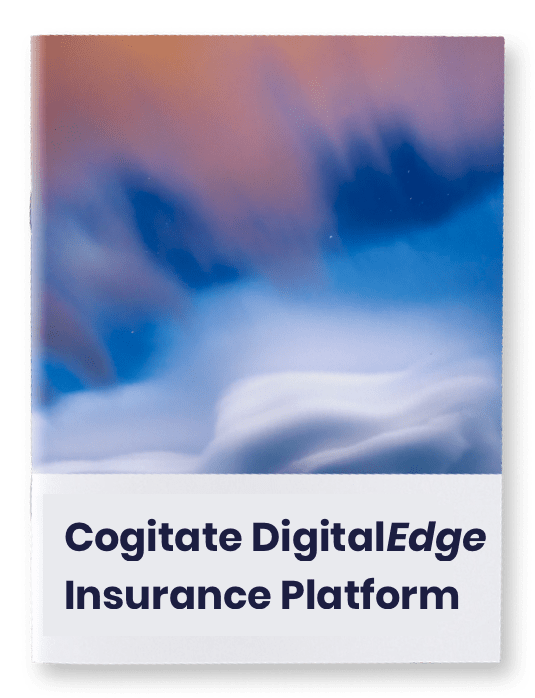 Interested to learn more about our Cogitate DigitalEdge Insurance Platform