Watch Cogitate Digital
Insurance in action
Digital edge in insurance
Cogitate Digital Insurance helps insurers become more competent, increase speed to market and quickly adapt to the changing needs of customers in a rapidly changing industry. Insurance companies can create their own omni-channel ecosystem to integrate both channel partners and customers.
Cogitate Digital Insurance for Carriers, MGAs, Wholesalers and Program Managers
Digitalize your business with existing systems
Achieve omni-channel distribution
Strengthen traditional B2B channels
Incorporate direct B2C channels to drive growth
Attract and retain digital-savvy customers
Provide seamless digital experience to customers
Cogitate Digital Insurance Helps in
Multiple Ways
Achieve greater reach in distribution
Increase sales – direct and through agents
Reduce cost of business by increasing efficiency
Generate leads through digital channels
Achieve ease of business for channel partners and customers
Deliver an exceptional customer experience to build brand loyalty
Cogitate Rater
Rating a risk is a core element of the insurance business. Cogitate Rater is a sophisticated tool which provides a real-time rate response for any line of business. It can be used by insurance companies of all sizes to create new products which can be quickly distributed through channel partners and online insurance distribution platforms.
Powered by 'low-code, no-code' capabilities, Cogitate Rater is completely configurable by business users without any assistance from the IT team, through an easy-to-use interface. This helps to quickly launch new products and modify existing ones by adjusting the rating rules according to business needs. Additionally, Cogitate Rater maintains all versions of different configurations added over time. This feature allows business users to compare current and previous rates and retrieve older rate configurations if needed.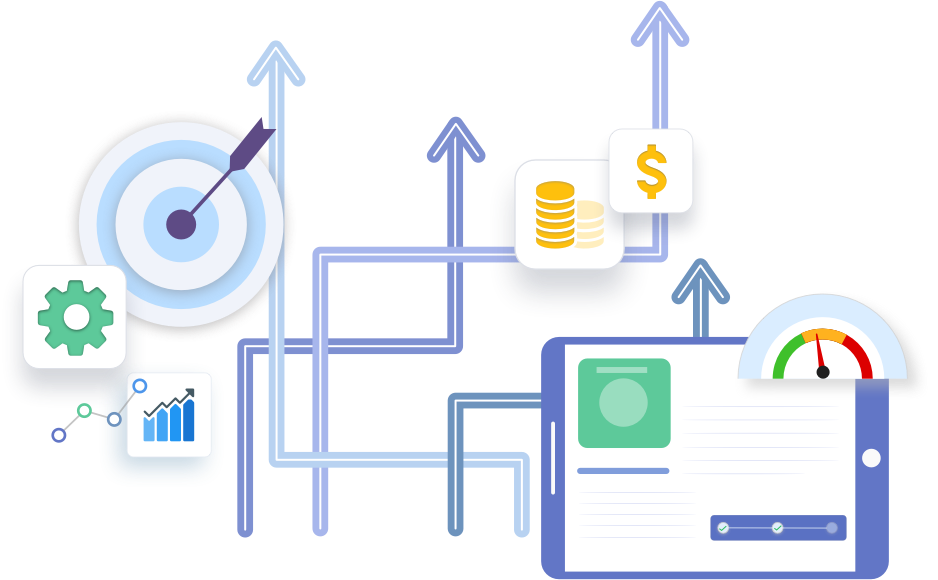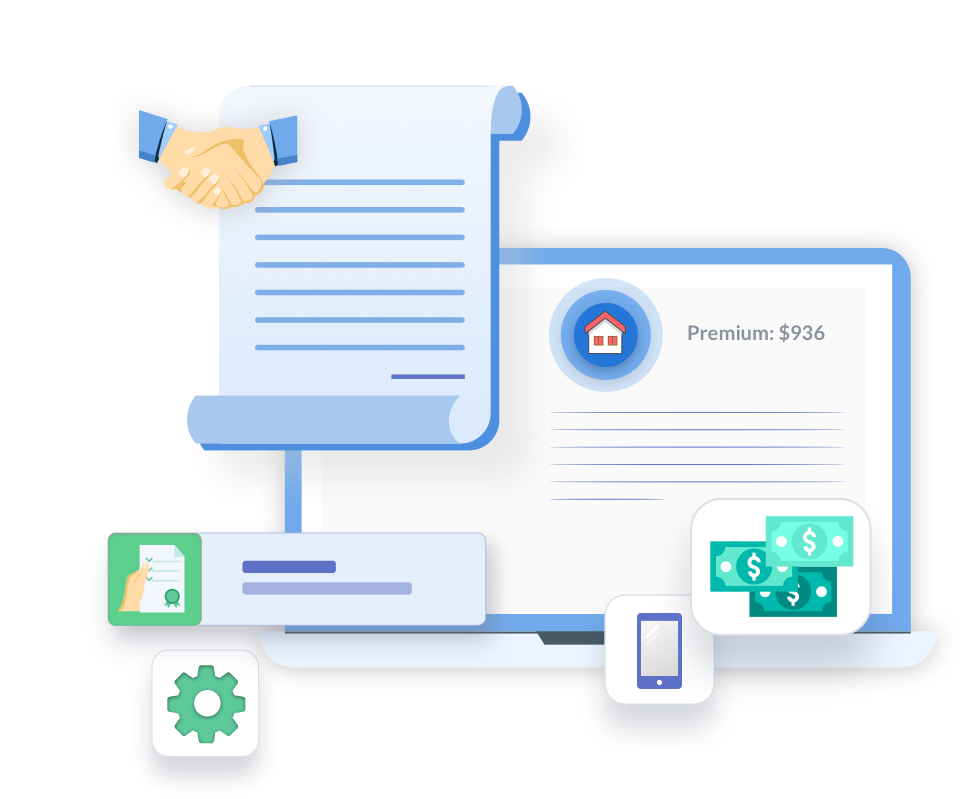 Cogitate Quote, Bind and Issuance
The prime feature of the Cogitate Quote module is Quote in a Minute. It uses Cogitate's Adaptable API technology that allows easy integration with multiple third-party services to pull relevant risk information in order to prefill forms. The automatic retrieval of risk information assists in obtaining a quote, literally in minutes. The Quote module is already integrated with Cogitate Rater.
The Cogitate Bind and Issuance module is seamlessly integrated with Cogitate Quote to populate the application with risk information captured while generating a quote premium. If needed, this information can be further edited to calculate actual premium. This module has the built-in capability of inserting agents' and customers' e-signatures, which can be authenticated using a mobile One Time Password (OTP). Cogitate Bind and Issuance also facilitates e-payment through commonly accepted modes such as credit cards, net banking and payment gateways.
Cogitate Post-sale Services
In insurance, post-sales service is as important as sales to enhance customer experience. Cogitate Post-sale Services digitalizes the workflows of policy services required by the modern customer. It empowers channel partners to serve customers quickly, resulting in a pleasant experience.
The Cogitate Post-sale Services module helps in the lifecycle management of a policy, including various service requests like endorsements, renewals, cancellations, rewrites and reinstatements. It includes capabilities like automatic notification to agents, underwriters and policyholders for renewal, along with renewal premiums. This module also facilitates e-payment through commonly accepted modes such as credit cards, net banking and payment gateways.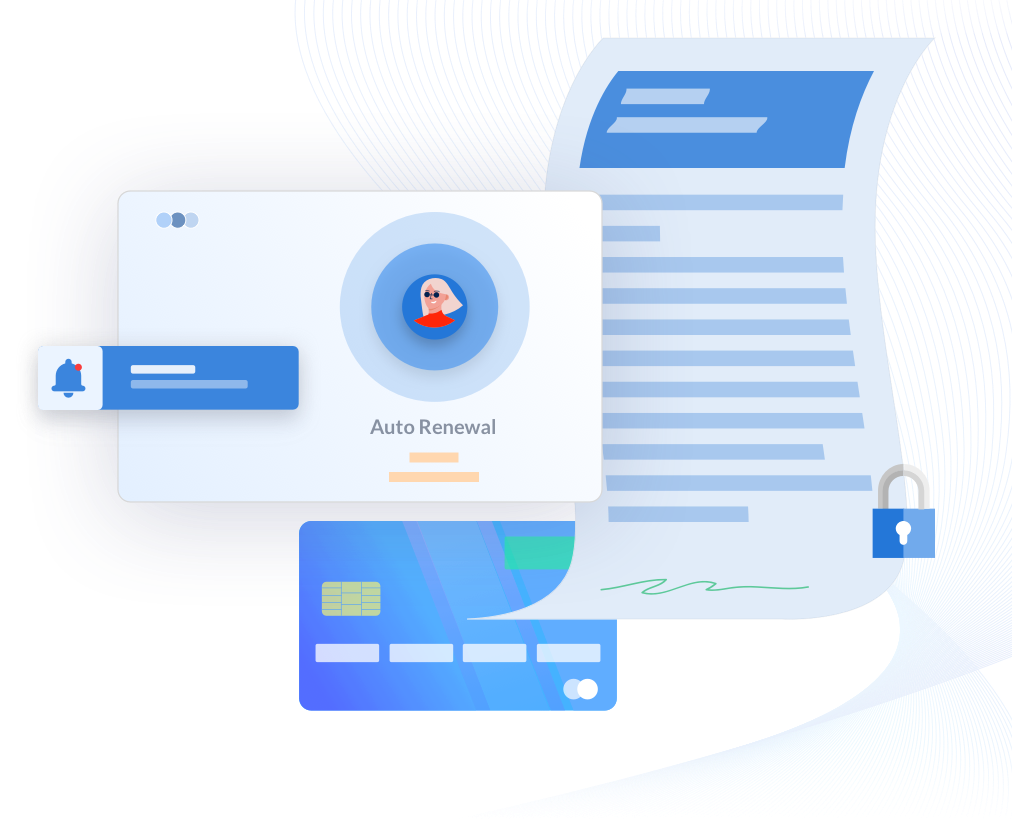 A Smart Step Towards the Insurance of the Future
Quickly Add New States
& Business Lines

Scalable to Support
Growth

Customizable
& Configurable
"Our agency is constantly looking for ways to stay ahead of the curve when it comes to technology. Thanks to Cogitate, our agency is now in the palm of our customer's hand 24/7. The many features included in our app has made it a favorite among our customers and has helped us to continue to offer comprehensive support to our customers regardless of what time of the day it is or how near or far they are from one of our agencies. The Cogitate app brings our agency to them."
Jeff Butler
President
Able Auto & Cycle Insurance
"Cogitate Digital Insurance solution has enabled us to extend our channel reach. This powerful platform has helped us become more competitive by improving our speed to market & customer experience. Additionally, we have experienced a significant decrease in our cost structure. I highly recommend Cogitate as we've experienced their expertise in insurance and technology."
Diane Boyer
Director of Insurance Operations
Insurance House
"Cogitate Digital Insurance has helped us to digitalize our personal property lines business and build an omni-channel ecosystem for our channel partners to connect with us seamlessly. We currently are writing policies for Homeowners and Mobile Home insurance through this platform. It is integrated with our existing systems including AIM and ImageRight. This allows our agents and underwriters to easily access the required information whenever they need. It is full of brilliant features such as 'Quote in a Minute', Customer E-signature verification, Post-sale Services workflow and built-in Property Analytics tools. Personal Property insurance platform has quickly become one of the pillars of our digital business initiatives."
Elena Leming
VP of Personal Lines
Insurance House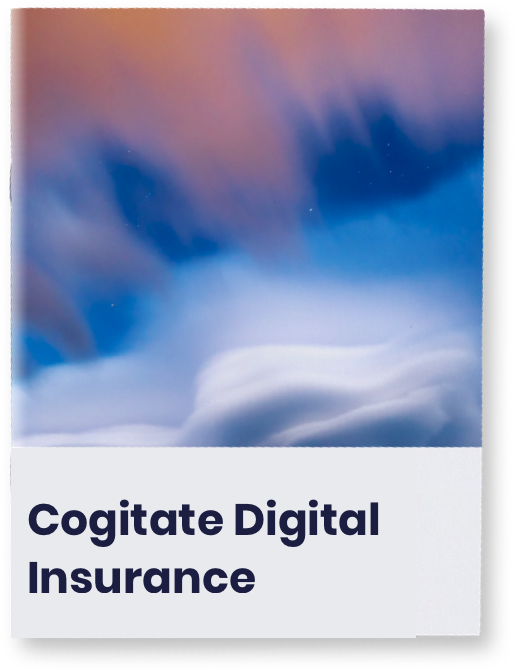 Interested to learn more about our Cogitate Digital Insurance